Coverd wants to take a moment to let you know how thankful we are for having you as part of our family. Here are some ways we hope to make the start of your holiday season special.
The holidays are just around the corner. Our family portrait sessions start at just $200 – book today!
Within 48 hours after your session, we will send you the digital prints.
Step 1: Pick your favorite photos
Step 2: Print your holiday cards from one of our favorite websites below
Coverd recommends this site for all of your printing needs. It follows our mantra of a simple and convenient process. You can design your card at any time, day or night and save it for up to a year before mailing it out. The Card Store's design templates also cover a wide range of themes you will definitely want to check out!
Shutterfly not only specializes in cards, but all kinds of photo-themed gifts. How perfect is that? In addition, Coverd loves the fact that you have the option to personalize custom messages for each of your recipients.
For an elegant and uniquely designed holiday card, try Minted. We love this option because the holiday cards can be reused as ornaments. One option includes cards with pre-punched holes and ribbon for decorating purposes, it's a brilliant idea if you as us.
Shoot Thanksgiving Food Photos Like A Pro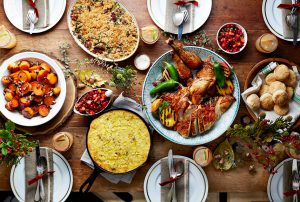 In a sea of Thanksgiving dishes on social media, do you want yours to stand out from the crowd? Earn bragging rights with these tips from Coverd's professional photographers.
Lighting makes all the difference. Try getting natural light from the windows in your shots. If it's a cloudy day or your light sources are dim, download a free editing app, such as VSCO, to adjust brightness and contrast.
When including a table of dishes, shots from above are best. If you are photographing one dish, zoom in and try different angles to make the food look extra appetizing.
It's all about presentation. Arrange your food in appealing ways. Mix up colors and textures by garnishing your turkey or diversifying your plate. With these tips, your photos will definitely impress and stand out from the rest!
Photo-Worthy NYC November Events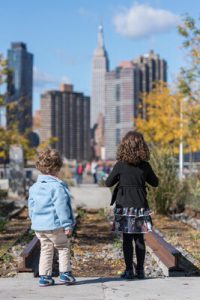 Macy's Thanksgiving Parade Balloon Inflation: A fun alternative to the parade takes place the afternoon before Thanksgiving day (Nov. 23) from 3-10pm at 79th St. and Columbus Ave. Free Event!
Macy's 90th Year Thanksgiving Parade: This unforgettable experience begins at 77th Street & Central Park West at 9am on Thanksgiving day. Free Event!
Rocket Park Mini Golf: A fun and affordable activity for the season. November: Mon – Fri, 9:30am – 4pm; Weekends, 10am – 4pm. $6 for adults/$5 for children and seniors.